About Donna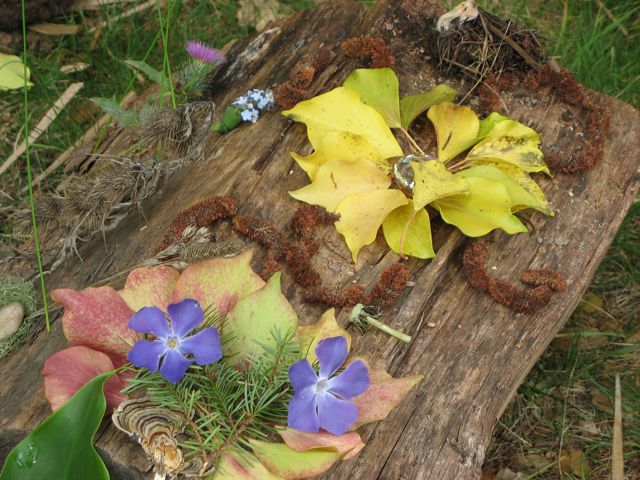 My experience extends back to 1997 when I began working for a consulting firm that specializes in freeing people's authenticity, creativity and optimal performance in the workplace.
Now I help people be intimately aware of their mind/body experience so they are ultimately empowered to make choices and take actions in realizing their visions, passions and dreams.
In 2010, I graduated from the California Institute of Integral Studies (CIIS) with a Masters in Counseling Psychology, concentrating in Somatic Psychology. In addition to my degree, I've been trained in various forms of Somatic Psychology modalities such as Hakomi, a form of body-centered psychotherapy, Jon Eisman's Re-creation of the Self, Bill Bowen's Psycho-Physical Therapy for Couples, Formative Psychology with Stanley Keleman and Authentic Movement with Barbara Holifield, Jungian Analyst.
Somatic Psychology addresses the mind/psyche and body as integrated, with an emphasis on the complex, reciprocal relationships in body language, emotional expression, body shape, posture and affect. To learn more, please read my article What is Somatic Psychotherapy?
I trained for two years at the Center for Somatic Psychotherapy with individuals, couples and groups.  I created, facilitated and trained facilitators at the clinic in The Stress and Anxiety Management Group which participants claim reduces their experience of stress, anxiety and other related symptoms. I've been in private practice since January, 2012.
I practice yoga and meditation almost every day. I also love to dance and enjoy going on long hikes in nature. Nature helps me to feel most connected to my aliveness and I often go into the wilderness for extended backpacking excursions in the Sierra's and the Trinity Alps in Northern California. I have recently learned to sail and spent two weeks sailing around Sardinia. I am passionate about helping people be more connected to their hearts to lead more satisfying and fulfilling lives.